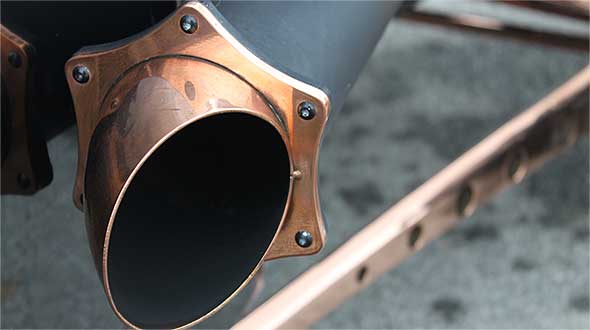 Northeast Ohio Copper Plating
We are proud to provide our Northeast Ohio customers with copper plating as one of the many plating services we provide. Copper is soft, red ductile, and easily polished or buffed to a high gloss. In addition it is highly conductive and solderable making it well suited as a coating for printed circuit boards or steel wire. It is also used as an under plate for other types of plating. Both copper and bronze are used as a masking for carbonizing. Bronze is a tin / copper alloy with a 10-20% tin content.
Common Specs

| | |
| --- | --- |
| AMS 2418 | Copper Plating |
| Mil-C-14550 | Copper Plating, (Electrodeposition) |
Final Note:
For any processes or treatments not listed, please contact our staff at AETNA Plating. We will do our best to accomodate your specific requests or refer you to a facilty that can meet those requirements. In either case, we appreciate and thank you for considering us to serve you in all your plating needs.